We run an annual beginners course in March/April each year which gives people an introduction to beekeeping. We provide participants with course materials, access to our training apiary and full protective clothing for visits to the apiary.
Structure
The course comprises 3 theory lectures and 3 practical days. The lectures are given by different members who have been keeping bees for many years.
The theory lectures are held on a Wednesday evening and cover the following topics:
The lifecycle of the honeybee, bumble bee and wasp
Equipment used in beekeeping
The Beekeeping Year
The practical days are held on a Saturday and consists of a morning session/lecture and an afternoon visit to our training apiary. The 2 practical days cover:
Basic information about opening a hive
All about swarming
All about pests and diseases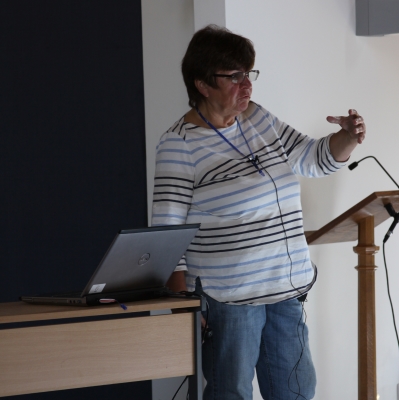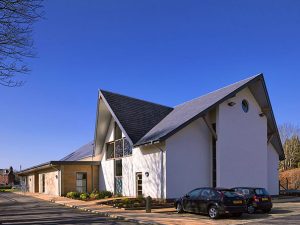 Venue
The course is currently held at The Carrick Centre in Maybole, in either the Culzean or Crossraguel room.
Wednesday evening sessions start at 7:30 pm and Saturday morning sessions at 11:00 am.
Lunch can be purchased at the cafe in the Carrick Centre, but this is not included in the cost of the course.
Cost
The cost of the 2020 course is £100 if paid before 26th February and £110 thereafter.
This includes annual membership of Ayr & District Beekeepers Association and The Scottish Beekeepers Association.
Annual members of Ayr Beekeepers entitles you to attend all our meetings throughout the year, including all of those after the course has finished.
The Scottish Beekeepers Association (SBA) is a separate charity (SC009345) which represents beekeepers in Scotland and provides its members with insurance cover. This is required to attend our training apiary. If anyone is already a member of the SBA the cost of this can be removed from the course fee on production of an SBA membership card.
Dates
Sessions 1-3

Wednesdays 7:15 for 7:30pm start
Carrick Centre, Maybole, KA19 7DE
(www.carrickcentre.co.uk)

18th March 2020
Lifecycle of the honeybee, bumble bee and wasp
25th March 2020
Equipment used in beekeeping
1st April 2020
The Beekeeping Year
Sessions 3-6

Saturdays at 11:00 - 1230 at Carrick Centre
and Club Apiary 1:45 - 4:0pm
(Lunch can be purchased at the Café in the Carrick Centre but is not included in the cost of the course)

18th April 2020
Basic Information about opening a hive
Visit to the club apiary in the afternoon
25th April 2020
All about Swarming
Visit to the club apiary in the afternoon
2nd May 2020
All about pests and diseases
Visit to the club apiary in the afternoon
Testimonials
Enjoyed everything about this course. Everyone very welcoming and friendly. - Linda (2019)
An excellent introduction to bees and keeping. The team are helpful, knowledgeable and always happy to help and share their insight. This introductory course is invaluable if you are considering keeping bees and the balance between theory and hands on experience is excellent. I know feel better equipped to look after bees and know that the Association is there to help me. - Andy (2019)
Overall an excellent course run by learned and enthusiastic, professional beekeepers who really want you to succeed and enjoy beekeeping. - Jan (2019)
Fantastic experience, learned so much and thoroughly enjoyed the hands on experience with bees, definitely would recommend course . - June (2019)
If you are thinking of delving into the world of beekeeping or you are just interested in these fascinating little creatures then this course is well worth attending and provides excellent value for money (don't think of the one-off fee but of the cost per hour for all the hours of training you'll get!). The course stretches from the basics and touches on the more 'complicated' aspects of beekeeping without being too heavy on the detail. The members are also very friendly and helpful and you will gain a lot more from the course than anything you watch on YouTube! It confirmed what I thought I knew about beekeeping and importantly what I didn't know about the subject, but overall it has given me the confidence to start raising my own bees safe in the knowledge that help is at hand whenever I need it. A big thank you to everyone involved in the course! - Patrick (2019)
The beginner's course provides a solid foundation for those wishing to take up beekeeping. A good balance was maintained between theory and hands-on practice. The course was also friendly, sociable, and very enjoyable. - John (2019)